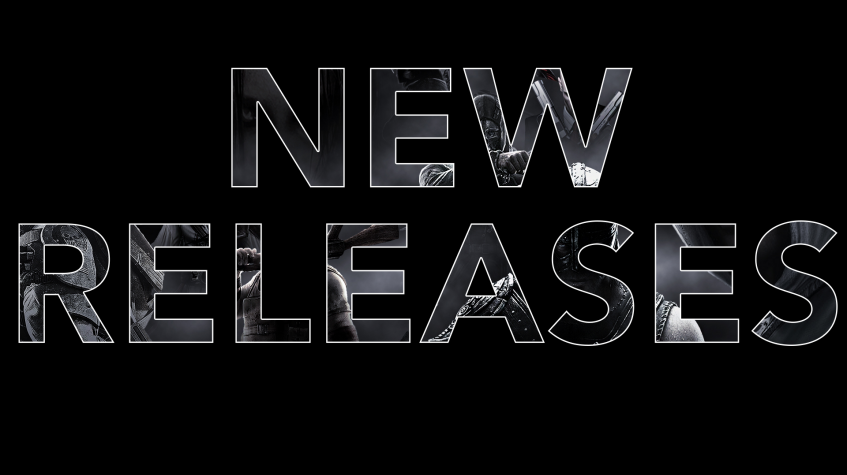 It's two weeks before E3! Are you getting excited? I'm excited! I was watching The Green Show on Mixer and they were talking about some of the best times they have had at E3. The one that stuck out for many was back compat on the Xbox One and when the Ford GT was lowered from the ceiling. Apparently Phil Spencer was pretty nervous standing on the stage directly below it. II would be too. That was 2015 and I remember it well as Sarcasmo Jones and i got to witness all of that in person! Such an amazing experience. if you are in the LA area and can get into the fan expo Microsoft does each year now...DO IT! You will not regret it I promise.
What you may regret is a couple of the shovelware titles coming out this week. Remember when the Petz titles among plenty others started dumping on Wii? Well, it looks like the Switch is now their home. Also, because we are only two weeks away from the biggest gaming conference in North America there are not a lot of big name games coming out. Although sometimes the little ones are pretty decent too!
Blood & Truth
Release Date: May 28th, 2019
Platform: PSVR
Based on The London Heist level in PlayStation VR Worlds, Blood & Truth takes you back to an earlier time in London, England for a cockney gangster FPS game in VR. I don't own a PSVR so I don't know if there is any life left in the platform but if you have one, Blood & Truth looks like it might be fun.
Oxygen Not Included
Release Date: May 29th, 2019
Platforms: Linux, Mac, PC
So I read somewhere that Fitbits are just real life Tamagotchi's and the stupid pet we are trying to keep alive is us. While technically true, there have been survival simulation games on PC for even longer. Yes I call almost any game in which you control the lives of others a survival simulation game. Heck, SimCity saw millions of casualties over the time I played it. Given my history I would say these three colonists who are stuck on a asteroid have zero chance!
Outer Wilds
Release Date: May 30th, 2019
Platforms: PC, Xbox One
Starting life as a Masters thesis back in 2012, Outer Wilds in an action adventure game like no other. The premise is that you find yourself on a planet that only has 20 minutes before being obliterated by a supernova. Learn as much as you can in that time as the next time you play you will need to use that knowledge and learn even more about the planet, its inhabitants and hopefully how to survive!