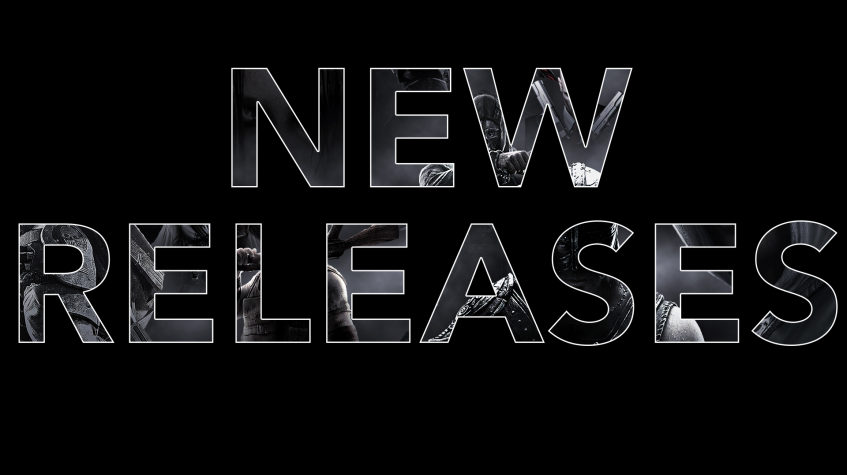 I'm hot. Not like Paris Hilton / Nicole Ritchie kinda hot (and that was always arguable IMHO) but sweet baby jesus it's been hot. I wish I was inside all weekend playing video games but I was in the bald ass prairie camping for our long weekend. In the shade it was 35°c (95F) yesterday. In our trailer it was about the same. Don't you have AC Chunky??!?! No. We don't have a lot of plug in sites around here and the ones that are tend to be parking lots which is not our cup of tea. We rely on good old sun power most of the time. So we turn the fans on open windows on shady sides and drink cool bevy's most of the day! Still better than hanging out in the city from our perspective!
Hopefull that story distracted you from the fact that I am late with the New Releases this week. Sorry about that, but I am filling in for Coffee this weekend and thought I could do this from out there as there is service and my data plan was going to roll over on the weekend so i thought I had this licked! Sadly I had about 1 bar of service if the wind was blowing the right direction so even though I tried...it didn't go so well. Anyhow, we're home, I am showered, I played some Gems of War and Idle Champions to get my daily dose of gaming in and now it's New Release time!
This is a pic at sunset last night as we were packing things up for the night/leaving. 
Hard West II
Platforms: PC
Release Date: August 4th, 2022
There are 16 games on the list this week and only 2...maybe 3...are new releases. Hard West II is one of those games. A tactical turn based  game set in..shocker..the wild west. I saw some people called the first game an old west vest of XCOM so I assume Hard West II follows the same formula. May be worth a look.
Hindsight
Platforms: iOS, PC, Switch
Release Date: August 4th, 2022
Hindsight is a narrative tale about slowing down and taking stiock of your life; both the good and the bad and (I am guessing here) likely coming to the realization that you wouldn't be where you are today without both.
Gigabash
Platforms: PC, PS4, PS5
Release Date: August 5th, 2022
Remember when Super Smash Bros. was everywhere and all people would talk about for a good 5 minutes? Now we have a Nickelodeon version, a Disney version, a DC/Warner Bros. version and to round things out now we have a kaiju version with destuctable cities. I am going to be brutally honest here but Gigabash looks more Power Rangers than Godzilla but take from that what you will.