I have a question. Who is buying physical copies of games still? I evicted the PS3 in the console shuffle and had to move a bunch of games out of the way to remove/run the power cables. As I was looking at this stack of Xbox 360 games with 3 PS3 titles mixed in, I started to wonder what the last physical game I bought was? If I have my timelines right it was Diablo 3 and looking at Wikipedia that was likely around 6 years ago.
Do you buy any physical media anymore? Blu-rays? Cd's? I don't. Nearly everything I consume I stream, be it on Netflix, Disney+, Spotify, Xbox Game Pass., etc. There was a time where I was hell bent on having a hard copy as I wanted the manual and the art and all the other goodies. Hell I am staring at a massive Halo Reach diorama and Master Chiefs helmet right now! Something changed along the way, maybe it was the lack of manuals or real collectors items or I don't know but I stopped caring and I haven't looked back! Instead of media cases taking up space and collecting dust, I have Terabytes of music, games, movies that I can consume at anytime and that just amazes me. I am willing to bet that within this console generation we won't even need that anymore at least for games. I am willing to bet that streaming a game (a la Stadia) will become the norm. The next gen will be a box to connect your controllers and your network to, the rest will live on the cloud.
Until that time, get your HDD's ready as there is a heavy hitter coming our way this week!
Cyberpunk 2077
Release Date: December 10th, 2020
Platforms: PC, PS4, Stadia, Xbox One
No you're breathtaking! Unless there is, once again, an 11th hour decision to pull back on the release, Cyberpunk 2077 is finally dropping this week! if worldwide employee production was at an all time low due to Covid-19, chances are come Thursday it will come to nearly a dead stop! The most anticipated game of the year and CD Projekt knows what they have to deliver. The question is: Will Cyberpunk 2077 be breathtaking or not?
Call of the Sea
Release Date: December 8th, 2020
Platforms: PC, Xbox One, XSX
And indie adventure game, Call of the Sea washes ashore on all things Microsoft. The art reminds me of Sea of Thieves, the mood is more Bioshock, the game...well..I have been playing Grim Fandango a fair bit and so lets say with a dash of LucasArts adventure in for good measure.

https://youtu.be/6lq25iJbmMY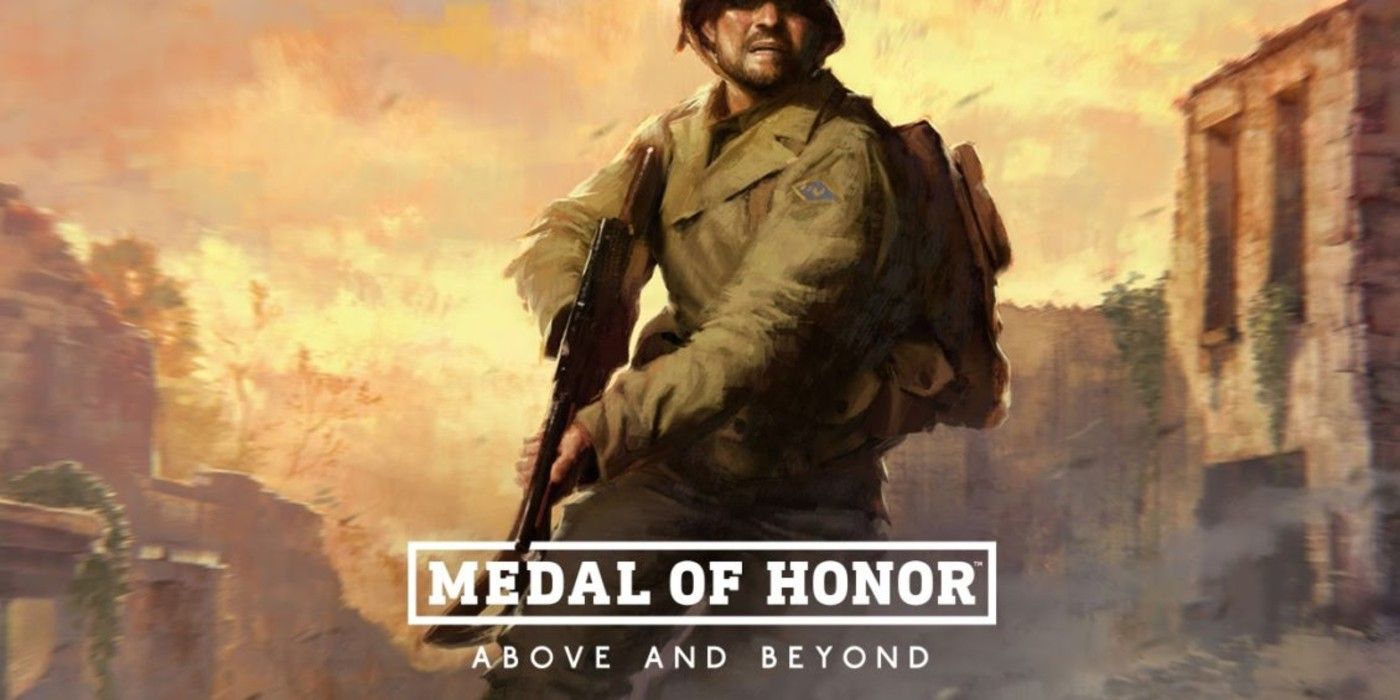 Medal of Honor: Above and Beyond
Release Date: December 11th, 2020
Platforms: PC
The first Medal of Honor game since 2012's Warfighter, Above and Beyond is set to release for the PC Master race this Friday. Developed by Respawn Entertainment, MoH:AaB takes place in World War II placing you in the midst of the French Resistance. Respawn has been busy lately with Jedi: Fallen Order and now this. Here is the kicker though..this is a VR title which is why it is PC only. Apparently, Above and Beyond was of the most expensive ones VR titles to make to date. I am crossing my fingers that this game could finally be VR's much needed killer app. That platform really needs one to keep it thriving.
Other titles that are releasing on new platforms or re-releasing this week.
Drawn to Life: Two Realms - December 7th, 2020 - Android, iOS, PC, Switch
Destiny 2 - December 8th, PS5, XSX
Doom Eternal - December 8th - Switch
Ghostrunner - December 9th - Switch
Panzer Dragoon: Remake - December 11th - Xbox One