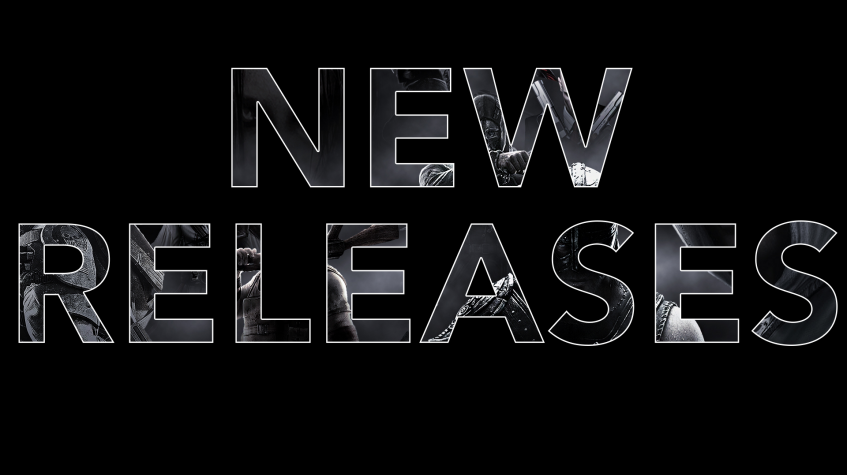 It was a long weekend up here and other than the gloomy saturday and rain early morning on Sunday it was a good one to be out camping! Mrs-Soup, the souplets and I definately enjoyed our time away but are also glad to come home to a shower and our own beds!
There are a few bigger titles this week mixed among the re-releases so lets take a look at those shall we?
Overcooked 2
Platform: PC, PS4, Switch, Xbox One
Release Date: August 7th, 2017
While I know this one is a little more indie than AAA, I have never played a game where the stress and anxiety level ramps up to 11 this fast and maintains the fun! Single player is great time but 4 player co-op takes that 11 and drives it to a 44! That was the first game, I can just iumagine the meditaion needed after battling the Undead Bread in Overcooked 2. If you played the first one did anyone try the split controller mode where each player takes one half of the controller?
Madden NFL 19
Platforms: PC, PS4, Xbox One
Release Date: August 10th, 2018
The NFL season is gearing up and of course there is a Madden game to go along with it! Better player motion, new celebrations and a bit of a story mode called Longshot Homecoming. If you can't get enough football from Thursday to Monday, Madden is there to fill the gap!
We Happy Few
Platforms: PC, PS4, Xbox One
Release Date: August 10th, 2018
We Happy Few debuted at E3 on the Xbox Stage a few years back and it is is finally going to be released. I hope the time was used well as I remember the inital impressions were not kind during the alpha preview. That being said, all I have seen of the game keeps me thinking We Happy Few is a spiritual cousin of the original Bioshock. That is not a bad thing as I LOVED the original Bioshock so I am curious to see what the reviews are going to be for this.
Monster Hunter: World
Platforms: PC
Release Date: August 9th, 2018
I alluded above that I wasn't going to touch on re-releases and this is not technically a re-release but rather finally releasing on PC. If there are any MHU players on Xbox One hit me up. I am not great at the game but I do enjoy playing it when I don't get my ass kicked by a Barroth!