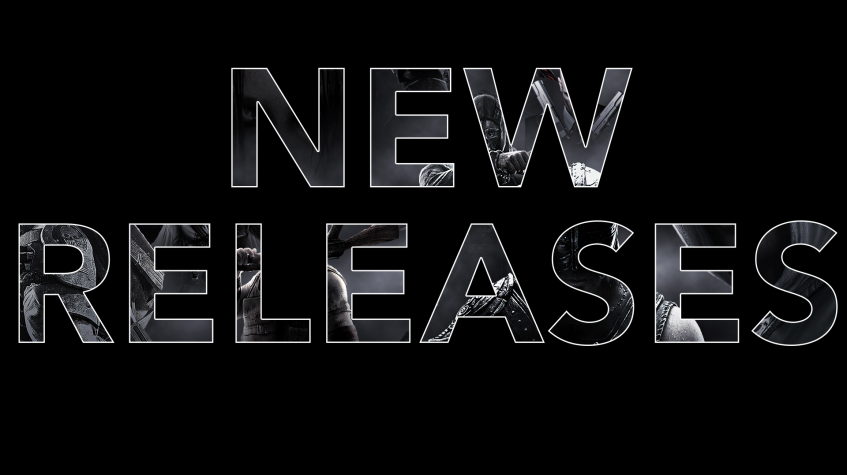 So ErinAS made comment the other day on Facebook that it felt like January 57th. Winter just does not want to end. I did the math. Today is actually January 98th. Last week I was waking up to -25c (-13F) with the windchill and last night we had another 3 inches (75mm) of snow. Mother nature is worse than my kids as she keep making a mess and has not once cleaned up after herself. I was about to leave the sidewalk and driveway and just say "screw it" and stay inside but if I didn't it would have turned into an ice rink out there. I had to look at the title to remind myself this is actually April for f's sake! What is worse is December was almost 30c warmer than it was...in APRIL!
Ok, enough whining...lets get to some games!
Extinction
​Platforms: PC, PS4, Xbox One
​Release Date:  April 10th, 2018

Extinction is a hack and slash game develpoped by Iron Galaxy. They are the studio behind not only Killer Instinct and Wreckateer but They typically gire themselves out as technical consultants (they help with porting) to just about anyone. They have worked on games such a Borderlands 2 aand The Handsome collection along with Destiny but Extinction is their 4th in house developed game. Give the trailer a look below.
Hellblade: Senua's Sacrifice
​Platforms: Xbox One
​Release Date:  April 11th, 2018
Released around 8 months ago for PC and PS4, Hellblade: Senua's Sacrifice, is released with upgraded visuals for the Xbox One X. Hellblade received pretty decent reviews back in August. The general priase went to the game's story and depiction of the pyschosis the main character gos through. Even if you are not interested, watch teh trailer below...stunning.
Project Nimbus: Code Mirai
​Platforms: PS4
​Release Date:  April 10th, 2018
If you can't tell from the picture above, Project Nimbus is a flying mech combat game. Think Gundam and you are pretty close. If that premise is up your alley,  you've got yourself a PS4, and $70ish is burning a hole in your pocket, I think you know what to do!