Madden 18 Online Franchise
Madden 18 Online Franchise
#1
Thu, 11/30/2017 - 00:54
Madden 18 Online Franchise
I will be putting a Madden 18 Online Franchise together for PS4 only that will start December 7th, 2017. The teams will be given by where you currently lived or a team closest to where you live to keep guys from only taking the top teams. (No Exceptions)  
All owners will be able to view Rules, Settings, League leaders and forums will be used for communication purposes. We will be a more of a laid back average Joe type of franchise by only having to play 1 game a week and sometimes possibly 2 games a week.  
I will be looking for mature adults 30 years or older only who play this game realistically. Myself I am 47 years old and looking for other older gamers who want to be in a sim style NFL online franchise with other older guys like myself who play with class and can handle taking a loss.  
I already have a set of mandatory rules everyone must follow each and every game that we have been using since the very first NFL ON FOX online franchise I did on Madden 09.  
This NFL online franchise will have the most up to date rosters available. I will go to all 32 NFL official team websites and make sure everyone has there correct jersey #, Position etc...and then I will add any missing players that I find in the Free Agents adding them to there correct team. I will keep the rosters updated through the course of the season with what's going on in the real 2017 NFL season during our first year of this online franchise.  
I am real big on common courtesy and sportsmanship. This NFL online franchise is all about FAIR PLAY.  
If your wanting to be a part of NFL ON FOX you can message me here using the correct format.
PSN:
AGE:
CITY: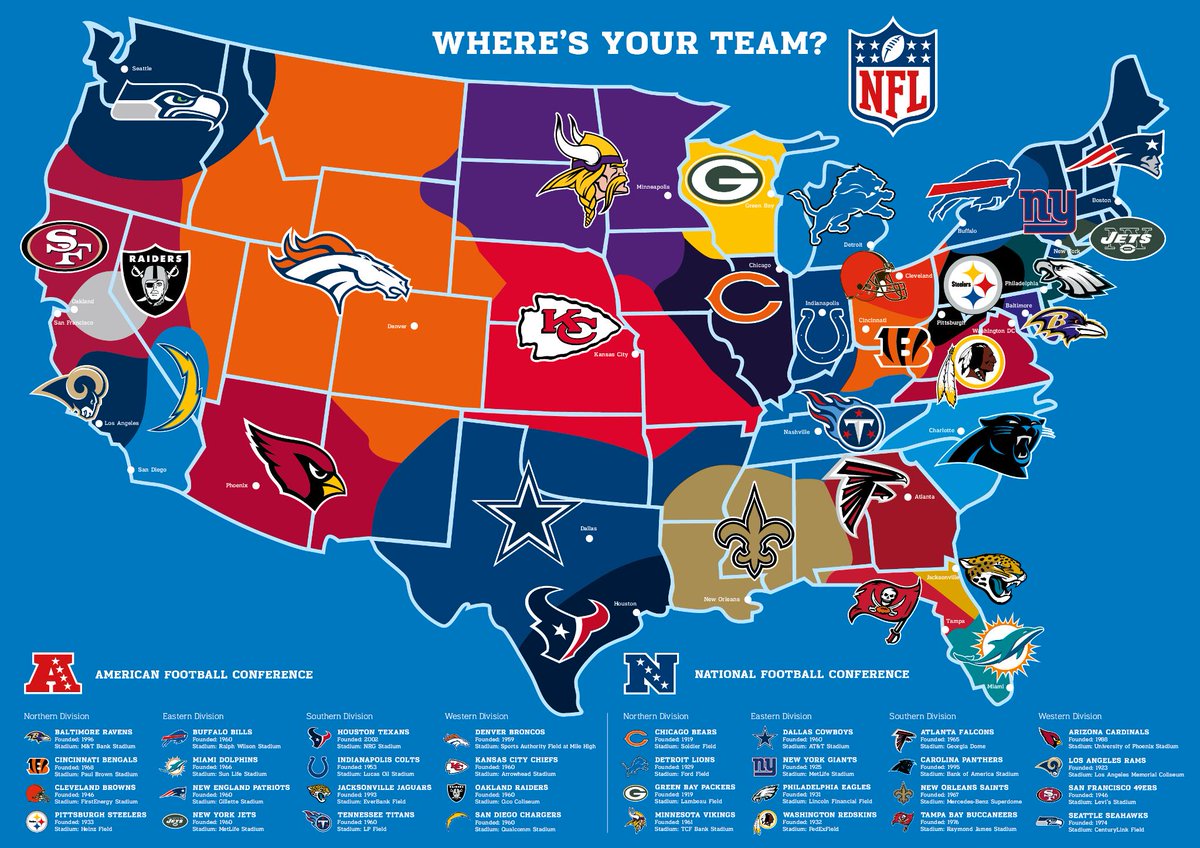 Teams will be given by location only using the MAP above and this will be a strict policy so NO EXCEPTIONS!*