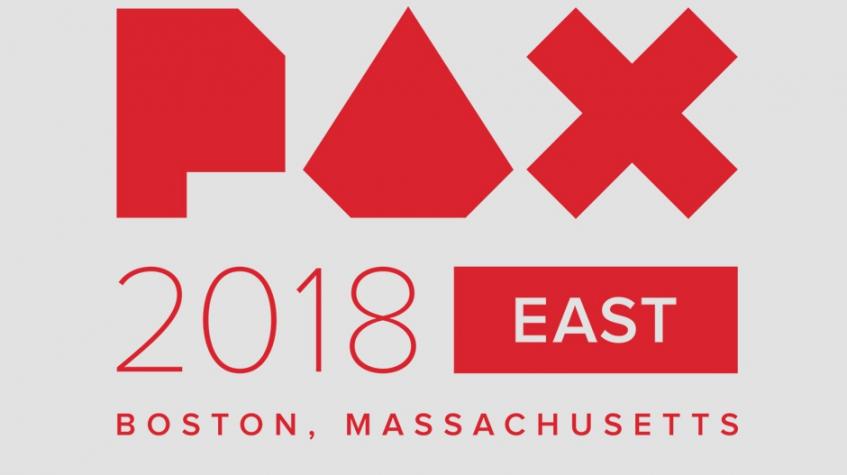 Finally had some time to write up all the games I checked out on the floor at PAX East this year. There weren't as many triple AAA titles and it was strange to see all the giant booths were more game adjacent like Twitch, Facebook, and Amazon. Most of the games that caught my eye were from smaller studios introducing some new life into classics. Here were my favorites.
Ion Maiden
This was my most anticipated game of PAX East this year.  And not just because I could use it to troll all my pinball friends who were speculating that since Stern had a booth this year they might debut their soon to be released Iron Maiden table there (they didn't).
Early 90s 2D Duke Nukem is one of my all time favorite video games. I spent many hours shooting chickens to make chicken wings for "health".
I played a ton of Apogee shareware as a 90s kids so psyched to see them still around with the 3D-Realms studio moniker. And it's not just in name, studio founder Scott Miller and other original employees are back along with a new host of talent.
Ion Maiden is a new game currently available on Steam early access. It's an old skool first person shooter built in the engine that powered Duke Nukem 3D and Shadow Warrior.  You play as Shelly "Bombshell" Harrison who earned her nickname being part of a kick-a$s bomb squad. I'm really hoping this is the game that can ease the disappointment that was Duke Nukem Forever (which I did love immensely for like the first  90 minutes, and the agreed with the rest of the internet was terrible).
I played the early access version at PAX and so far it does not disappoint. I am usually terrible at 3D shooters since much like not being able to walk and chew bubble gum at the same time, my brain has never mastered twin stick walking and looking around. But with a 90s engine (yeah arrow keys and mouse) and not a million things going on at once I can actually  handle this one instead of just watching my husband play.
The pixelized graphics are a great and don't look dated. Reality is overrated and I'd much rather my video games look a bit cartoony so loving the esthetic. I highly recommend checking this one out on Steam early access!
You can check out the trailer here: https://www.youtube.com/watch?v=QcAwzusZUrQ
Disco Elysium
I didn't find many point-and-click adventures on the PAX floor as I have in previous years. This one isn't quite the genre but close enough so I thought I'd give it a chance and stop by the booth. It's a story choice driven RPG where you shape your unique character.
A bit from my hands on play: You wake up in a dirty abode, not quite sure who you are. Are you good cop? Bad cop? Utter failure? As you discover different scenes and meet new characters you shape your life and the story. Controls were easy to get used to although there was some circle thing I kept missing the developer kept pointing out to me. I hope they sent that feedback back to the user experience team! The story definitely felt like it was going to be pretty dark no matter what choices you made.
The massive open ended case lets you play completely with dialog and choices and/or choose to dive into combat and fights depending on how you want to play. Playing the demo on a busy PAX floor it felt text heavy and slow to start with lots of passerby and ambient noise outside the headphones competing for my attention. But the story was intriguing and I did want to learn more about what the heck was going on. Looking forward to checking it out in the quiet of my living room when its released.
Check out the trailer here https://www.youtube.com/watch?v=7IbHeFaOpJw
Shaq Fu
This one I wasn't sure what to expect. The original highly hyped game is well known for being terrible. So why would anyone make another one?  When I got the press release before PAX I had to find out.
I'm still not sure why they decided to make another one but man this game is fun! Instead of a fighting game it's a 2D side scrolling beat em' up. The art is excellent and Shaq himself narrates the whole crazy story.
Speaking of crazy story, you control Shaq who was left as an infant in a basket in a Kung Fu town. Now you've got to fight against demonic celebrities to save global culture from becoming moronic subservient zombies. This game has a cheesy slapstick vibe going and doesn't take itself to seriously. Looking forward to playing more of this one when it comes out in June. Double bonus that it will be out on Nintendo Switch!
Check out the trailer here: https://www.youtube.com/watch?time_continue=4&v=OBBewDmUCa0
My Memory of Us
Another not quite point-and-click adventure. This one is a story driven puzzle based side scroller set in war time. You play as two children who help each other survive through a world and war they don't quite understand. With sketch visuals they team up as friends to stay safe and find happiness in dark times.There's no voice acting but the visuals and expressions of characters convey a lot. I enjoyed playing the demo and plan to pick it up when it becomes available!

Check out the trailer here: https://www.youtube.com/watch?v=6Yhft7EJv5U