Shared on

Mon, 02/16/2009 - 07:54
So, I somehow managed to get to Hamburg Germany on time, no delays, nothing. I showed up at the time it said I was supposed to be here. Burned a few euroe's taxiing my butt all over Hamburg to the hotel. I think I drove by some area of  "downtown" because it was lined with dirty looking casino's and porn stores and porn video centers. What's with that.
My humble little hotel room looks like it might be a hallway. Put two ping-pong tables back-to-back and you've got my room.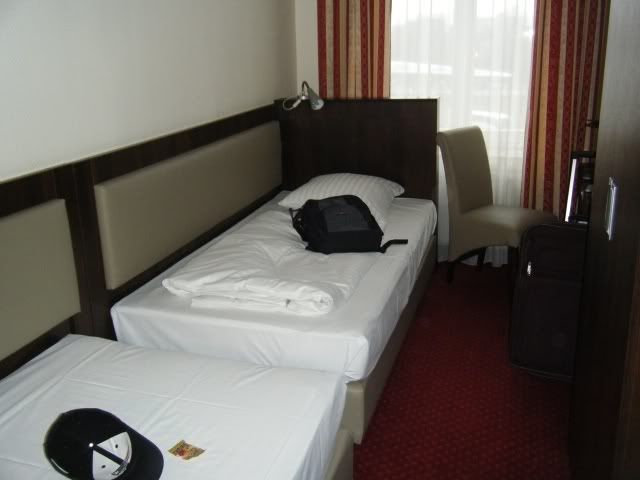 That's the room standing right at the front door. Outside my window is a bit of downtown, I see a McDonalds next door, I'm starving and I wanna eat. But I'm also tired as I think the last time I slept well was Saturday night. Much easier (on Jet lag) to arrive at night and go right to bed, but flight schedules didn't make that easy.
Lots of nice cars here, BMW's, VW's and such. Not like those squatty UK cars :)