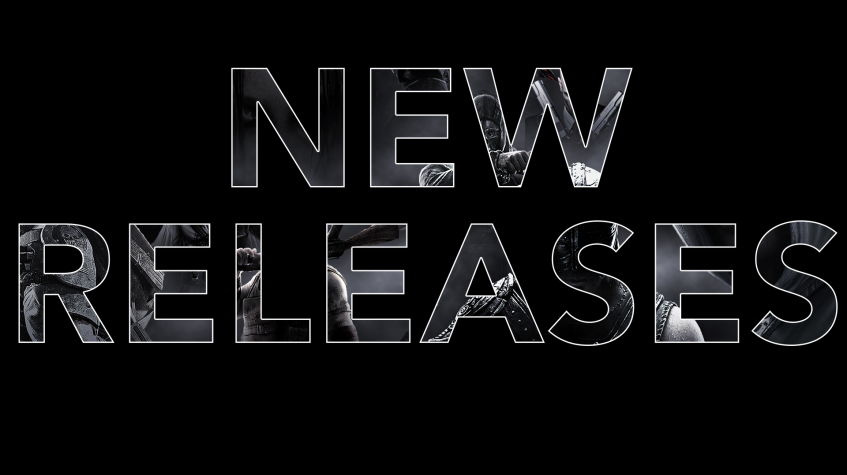 Remember a while ago when people would comment, "FIRST," on just about anything on the internet? Well guess who got assigned to do the New Releases for the week of January 'first?' I did! Guess what I'm going to say about this article covering new releases for this week? FIRST!
NOTHING
Release Date: January 1, 2017
Platform/s: All
It's a really slow week coming out of the Holiday season so NOTHING has been announced for this week as far as a new release. That said, you have an extra week to play the games that you got last week for Christmas, Hanukkah, Festivus, Kwanza, etc. before you are bombarded by more new titles. Still here? What are you waiting for? Your game saves aren't going to progress themselves? Finish up that level you were stuck on. You're slacking and that's not good for the New Year!
Go Outside
Release Date: January 1, 2017
Platform/s: Outdoors
Depending on where you live and depending on the weather conditions, it might do you some good to go outside with your friends, family, kids, etc. Explore the great outdoors and see what the world has to offer because next week, it's back to the grind at work and in gaming! Be careful though, the outdoors has fall damage, does not provide spawn protection, and offers no respawns so enjoy what you can!
New Year Resolution 2017
Release Date: January 1, 2017
Platform/s: All
At some point in our lives, we've all come up with resolutions for the New Year. 2017 is no different. Whether it be to lose weight, stop smoking, earn your Seriously 4.0 achievement on Gears of War 4, upgrade your PS4's HDD, or finally figure out how to get Cortana to stop listening to you on your Xbox One, you know you are going to come up with a resolution - you're a gamer. You know all about resolutions… you go into a room and find 3 enemies that mow you down so on your respawn, you resolve not to enter that room again. You press A instead of B to jump but end up getting eaten by the Boss on a particularly difficult level so the next time you respawn, you resolve to press the other button instead. Resolutions. At some point, you gotta try.