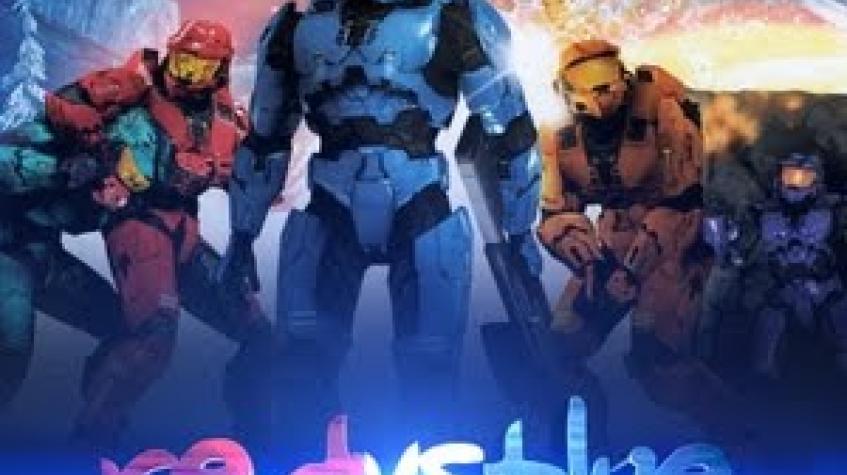 Through the years of 2old2play, there have been many games that have taken our attention away from the real world. And no other game series has received the amount of attention as the Halo series has to 2old2play and the world. Any fan of the Halo series has probably been exposed one way or another to the popular machinima series Red vs Blue.
Originally created in April of 2003, Rooster Teeth is releasing their tenth and final season of Red vs. Blue. In conjunction with the Cinedigm Digital Cinema Corporation's Flatiron Film Company, Rooster Teeth is releasing several new DVD releases to celebrate ten years of goodness.
The Best Red vs. Blue DVD Ever. Of All Time
Any long lasting series is not complete without a "best-of" compilation. Rooster Teeth decided to have some fun with this in their "The Best Red vs. Blue DVD Ever. Of All Time" DVD that was released this month on October 1st. Instead of the typical usual boring compilations, they decided to present the best moments in RvB history in an award show format that was voted on by the community.
A compilation of over two hours, this "award show" includes over twenty different categories of awards that were voted as favorites. Some of these awards are fairly normal awards, such as Best Episode of the Season, Best Song, Best PSA and Best Visual Effects. Some of the more unusual awards include Best Death, Biggest Fail, Best Couple, Best Running Joke and Worst Visual Effects. This video is not just a compilation of awards, but also includes some new moments created for this special such as a red (and blue) carpet show, awards presenters, and some unexpected twists.
As a fan of Red vs. Blue, I really enjoyed this compilation and the creative format in which it was presented. I will admit that I am a few seasons behind, so there were some moments in this DVD to which I was unfamiliar. My favorite award was the Best Caboose Moment in which Caboose talks about his summer vacation, also known as Reach. The really cool thing about this collection is to see how far Rooster Teeth has come with the series. While the visuals are easy to see, the production in the series, especially the last few seasons is truly spectacular.
I would definitely recommend "The Best Red vs. Blue DVD Ever. Of All Time" to those fairly new to the series. There are plenty of laugh out loud moments throughout the two hours and it was truly a lot of fun. The only slight downside of this DVD may be for those that have consistently followed the series every season. Those of you may have a little difficulty finding a lot of new content in this DVD, but for a collector of the series I would still recommend it. Plus, it is only $5.00, so you can't go wrong.
Red vs Blue, Season 10
On November 6, Flatiron Film Company will be releasing Season 10 of Red vs Blue. For the first time, this season's disc will also be available on Blu-Ray. The final season features the debut of Elijah Wood as the voice of the AI program "Sigma". The film also includes new animated battle sequences and footage created from Halo 4 never seen! Aside from the 165 minute feature, extras will include PSAs, trailers, outtakes and deleted scenes. Season 10 will be available in DVD format for $19.95 and on Blu-Ray for $24.95.
Red vs. Blue, Box Set
Finally, for those desperately wanting more, they will also be releasing a box set of all ten seasons of Red vs. Blue. This set includes 14 discs of the full 10 seasons with fully re-mastered Dolby Digital 5.1 Surround sound. Also included are additional videos and miniseries, along with hours of special features, and interviews with the creators and behind-the-scenes footage. The DVD version of the box set will be available for $139.95 and Blu-Ray version for $179.95.