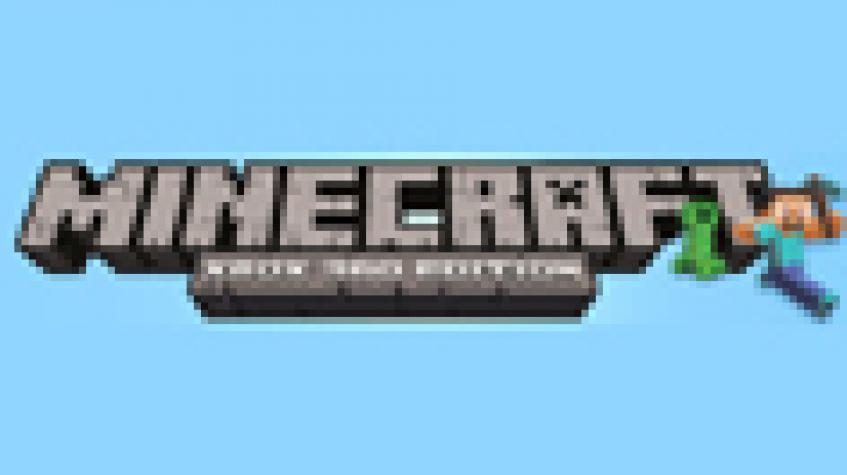 There's not much to say about Minecraft that hasn't already been said. Even if you never actually played it, I'm sure you've at least heard of the indie darling. Developed by Mojang it came out of nowhere in 2010 to take many gamers' hearts.
I first discovered Minecraft a couple of months after its beta release and was hooked. For those completely unfamiliar, Minecraft is an open sandbox game that you can play and build in for hours without ever looking at a clock. Released by 4J Studios, it is now making its transition onto the Xbox 360.
Gameplay
Presentation is relatively simple and Minecraft's aesthetic became the most recognizable aspect of the game. It's also a key part of the gameplay. The entire game revolves around destroying blocks of the environment, collecting the raw materials left behind, and using them to build something cool.
Each game starts out by placing you in a randomly generated three-dimensional landscape, delivering everything from lush forests to forbidding mountains. If you're unhappy with the landscape you receive, you can restart the game to generate a new one. Depending on which landscape you chose, you may come upon some trees. You can chip away at them until they crumble into a form you can carry. You can then use that material as a building block for almost anything imaginable. That's where the true fun of Minecraft begins! You may think "What can I build? Oh, I know, how about a replica of the inside of the Millennium Falcon!" Brick by brick and just like that, the game has its hooks in you.
No story? No problem
If you're looking for a story to draw in you in, you won't find it here. The game's only real plot is that you must build shelter in order to avoid the many monsters that come at night. Baddies such as zombies, skeleton archers, and the dreaded Creepers all try to kill you. There's so much to do here, that a plot isn't needed. Minecraft is all about letting the player do what they want when they want.

If you want to set up goals, those are easily achievable as well. You can craft tools, find food and try to survive long enough to create deep mineshafts, where you'll gather the rare materials needed to reach the end-game goal.

Shelter keeps the monsters at bay, while food allows you to regenerate lost health, and keeps you from starving to death. However, progressing through the game can be tough without knowing exactly what you're doing. Luckily the 360 Edition comes with a helpful tutorial to guide you along the way.
We built this city
Multiplayer is arguably the best feature about the 360 Edition. I could never get a thorough connection on my PC, so the ability to sync up with 8 players online and the addition of four player split screen is fantastic.

The ability to craft an entire world with your friends or even destroy it is something not many games can do. You can also take in game screenshots and upload them onto your Facebook page to show your friends that awesome pyramid you just constructed. 4J Studios also promises that if the community grows, new content specifically for the 360 Edition is something they want to do. It shouldn't be too difficult as this will be the first Xbox game to feature constant updates and I feel the game will need these updates to keep the interest of players for the long haul. Kinect functionality will also be patched into the game at a later date.
Final Verdict
While Minecraft has no specific direction to follow, one isn't needed as you get out of the game what you put into it. If you're looking to expand your imagination and have three or more friends willing to do the same, definitely pick it up. If you're someone who feels they cannot dedicate a large amount of time into simply building more than a shed this would be a skip. Minecraft requires a ton of patience, and for many players the rewards simply aren't going to be there. It can be refreshingly simple or profoundly complex. It all depends on you, the player.
About the Author
Shawn "Dogmatic" Vales is a lover of both Music and Games. He currently resides in Maryland, plotting for world domination and rooting for the Redskins. His favorite type of games tend to be Adventure, First Person Shooters, Music Simulation, RPG's and Survival Horror. When not playing games, he's building up his music collection and Tweeting relentlessly.