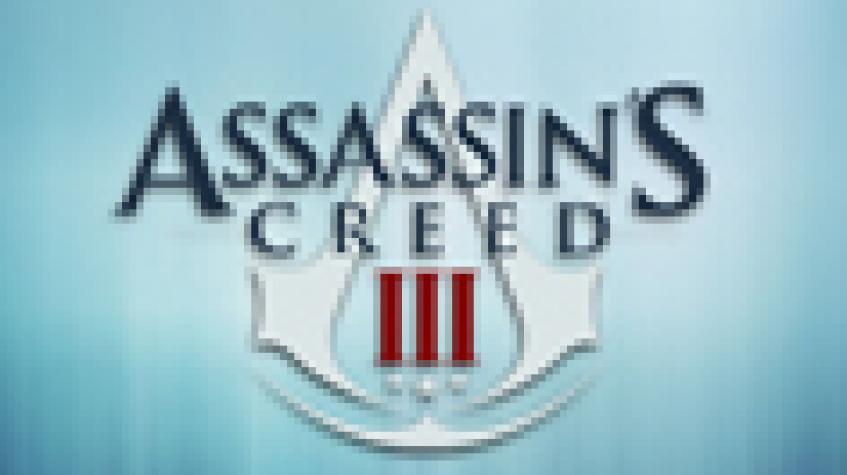 Welcome to The Backlog, where older games we have (but haven't yet played) finally see the laser light of our disc drives!
This edition looks back at Assassin's Creed III. Last December a buddy mine took advantage of a Best Buy trade in program and snagged me Assassin's Creed IV for free. I was ready to play it when I realized I still had AC III in its wrapper. Well I couldn't very well play the fourth iteration without playing the third now could I? I unwrapped the game with anticipation, plopped it in the Xbox 360 disc tray and settled into my chair.
https://www.youtube.com/watch?v=z_o49YwWZUY[width=650,height=366]
In The Beginning...
I always liked the story aspect of the Assassin's Creed games, even when it gets a little too high and mighty for its own good. I enjoy the gameplay, but I will admit that I despise the collecting aspect of flags, feathers and cryptographic markers. I view those as non-essential elements designed only to extend the length of gameplay, which I have neither the time nor the patience for. By the end of Revelations I was also getting a little tired of Rome and Italy, so I was looking forward to the next chapter set in early America.
Over the course of the adventure you play as three characters: Haytham, Connor and Desmond. The story in AC III started off well and held my interest in the beginning but when Haytham is on the boat I started to become pissed off and frustrated. If that was to be the tutorial at the beginning, it gets a big ass fail. Half the time Haytham would get into an attack stance and refuse to attack, block or even try to break defense. I would have to let myself be killed and start again and again and again.
That "attack stance but do nothing" bug plagued the entire game. I have yet to actually throw a controller during a game, but I got damn close with this one.
Stupid Trees
The game bragged that the animus and, therefore, my controls were streamlined and improved to allow a more free-flowing parkour type transitions between elements. Basically the console tries to make a decision for you about where it thinks you are trying to go to help make the transition between elements easier. Sorry, but nope…didn't really work. For example, in the forest both Connor and Haytham could run on a downed tree with a clearly placed horizontal branch at the end that both could jump to.
Easy right? Well, almost the end of the tree both would randomly leap 90 degrees to the left or right. So I'd walk back to the beginning and try again. That would almost be okay if more than 50% of the time they would get back on instead of running smack dab into it from every conceivable angle. After a couple minutes of that I gave up and just ran. Running was quicker as I could run the distance in less than half the time it would take me to try and use the trees. The only time I climbed one was:
I needed Haytham to chase after a native lady that eventually becomes Haytham's lover and Connor's mom.
Hide from wolves, and bears before jumping down to kill them.
Hide from enemies before jumping down to kill them only because the game made me do it that way.
Stupid Horses
I have a question for Ubisoft: why is riding a horse in this game so damn difficult? Getting on the horse is easy, staying on the horse is easy. Making a small gradual adjustment on the path you are supposed to follow is next to impossible. The smallest movement would see the horse leap into trees and bushes and get stuck. Then, like with the trees, I tried to just run but after dismounting I would get stuck in the same damn trees or bushes, unable to move. Once I dismounted and managed to fall through a wooden dock and could no longer move. I hate restarting a level because of crap like this.
The Desmond, sailing, and hunting missions were pointless. I had to play through the sailing and Desmond missions to finish the story, but neither set added value to the overall game. Thank jeebus hunting was optional, and I exercised that option to the fullest. Yes, I am aware that I could have traded goods for money in which to buy upgraded weapons and such, but I got through the entire game without upgrading or buying anything.
Transport
Navigating in the map reminded me of a Disney show my kids watch: "Wizards of Waverly Place". One episode has the kids play with a magic stick one of them bought out of the back of a wizarding magazine or something (think X-Ray goggles from the back of comic books). They would hold it up to their head and say "transport" beaming themselves three feet away while anyone around them would fall asleep. That was what Fast Travel felt like.
Here are the steps to get from your homestead to New York:
Open the map click the New York Fast Travel icon
Nap while game loads
You were transported to the edge of the map. Turn around and take two steps
Nap while game loads
You were transported 3 feet away but in a new map. Turn around and take two steps
Repeats steps 4 & 5 until you actually get to New York
Roam Where You Want To...
I can respect that Ubisoft wants me to roam and discover the world they worked hard to build, but how about a goddamn option menu? When I click on the fast travel icon please give me the option to go directly to New York without passing Go.
I really needed some inspiration to finish this game, and I found it in a Reddit AMA from one of the former designers/programmers. Reading through the AMA confirmed that I wasn't entirely alone in my disappointment and it provided some insight to some of the issues within the game. Knowing that others suffered as I had oddly renewed my desire to see it through to conclusion.
The Verdict

In the end, even after all my frustration, it was a decent story, although I would not rank it up as the best of the series. At times it felt as if the entire American Revolution was fought single handedly by Connor, yet I enjoyed the twists with the characters and, overall, I am glad to have completed another chapter in the story.
My goal this year is to finish AC IV by the time AC Unity ships. Wish me luck!.