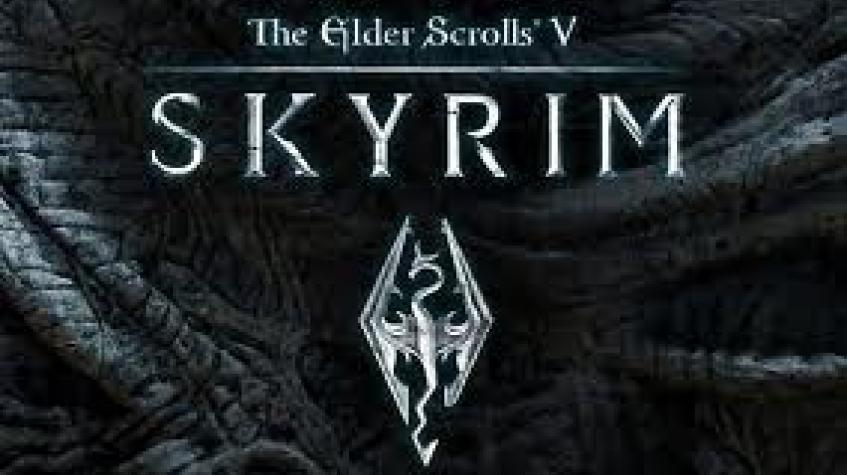 What's happening in the world of Skyrim? Check out our new gaming news feature devoted solely to one of this year's favorite RPGs.
Elder Scrolls Online
Elder Scrolls Online is a new game taking place in the Skyrim universe. This PC/Mac MMO takes place roughly a millennium before the story in Skyrim. It is being made by ZeniMax Online Studios a company owned by ZeniMax Media which also owns Bethesda Softworks. ESO is Gameinformer's exclusive June cover story and is currently set to release in 2013.

Time to finish up those quests and clear some time in your schedule next year.
DLC Announced!
Skyrim DLC is officially called Dawnguard. It's coming out this summer on XBox360. More information to come at this year's E3.

2O2P Fan Vote
We all know that Skyrim was a labor of love that brings us hundreds of places to visit. Each of these places is unique with its own personal details. The story is engaging and the sidequests numerous to say the least. The game also comes with its share of bugs as well. Well known bugs if you're a PS3 user! It is listed at the top of many "Game of the Year" lists for 2011, however, it also tossed its hat in the ring very late in the game. This leads me to wonder, my fellow travelers, I know your deep passion for Skyrim is true, but was Skyrim really your GOY 2011?

Spike Video Game Awards: Game of the Year

IGN Best of 2011: Best Role-Playing Game  

X-Play Best of 2011 Awards: 2011 Game of the Year

Machinima.com Inside Gaming Awards: Game of the Year

Gamespot's Best of 2011 Awards: Game of the Year

1UP's Best of 2011 Awards: Our Favorite Game

Game Revolution Best of 2011 Awards: Game of the Year

GameSpy's Game of the Year 2011 Awards: Game of the Year

Joystiq Top 10 of 2011: Best of 2011

2012 Interactive Achievement Awards: Game of the Year

 
The Lesser News
Need to host a Skyrim intervention? Sign up here.

Homer with shout power.

The sneak shirt

An Elder Scrolls dedicated space in the 2Old2Play forums (thanks Doodi)!
Girls of Skyrim
"Katsu" looks good in a horned helmet, via Anna Fischer's Flickr
Jessica Nigri via 12 North Photography
Poll
Is Skyrim your Game of the Year? Let us know in the comments below.

    Absolutely, Skyrim GOY.
    It's good, but my game of the year was ___________.
About the Author
Jay "Anotherdae" Bowen lives in New York City and is a full time Art Director. Gaming is a passion mostly enjoyed at night for hours on end after spending time with his new wife, Megan, and three-year-old chocolate brown cocker spaniel, Sylar. He started writing game reviews in 2010 to keep a record his gaming experience. Jay's preferred console is the PS3 but his love for gaming started with his first Atari. He's looking forward to the company of fellow adult gamers and bringing reviews to a like-minded community. Check out more from Jay at Gamedae.blogspot.com.