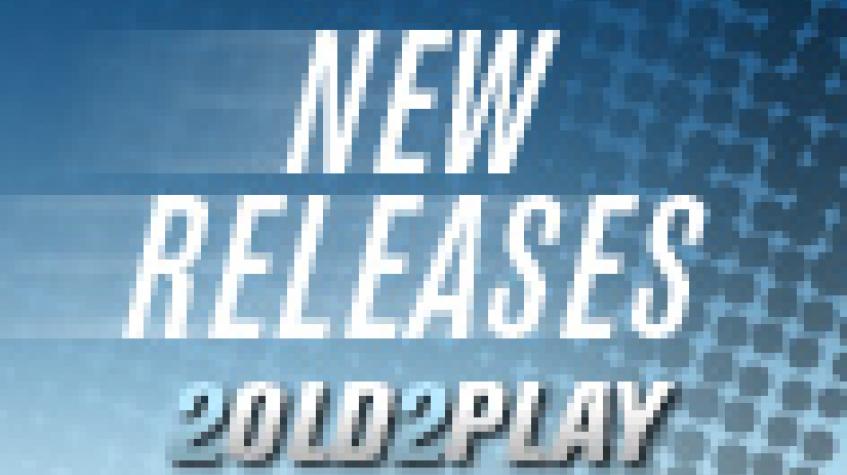 It's finally here! This is the week that will be forevermore known as "The Week Before Borderlands 2 Came Out!" Cue the band and take my hand as we marvel at men on ice, Tekken Tag Team with a story (please hold your laughter until the end of the list), Gordon Freeman going to work, and spaceships in space with lengthy gameplay trailers.
Multi-Platform
NHL 13 - In the wake of EA's recent NFL 13 comes NHL 13. Featuring real-world physics and over 1000 new animations, NHL 13 "authentically replicates the explosiveness, momentum, and top-end speed of NHL players." Players can trade players to make their very own hockey "Dream Team." Other features include an AI overhaul, improved matchmaking, an updated presentation, "NHL Moments Live," improved goalie athleticity, and a mobile companion app for the popular GM mode. Available for PS3 and XBox on September 11th. Cool NHL 13 trailer found here!
Tekken Tag Tournament 2 - Namco finally delivers on the sequel to 1999's Tekken Tag Tournament. This tag team fighter allows fighters to tag in or out, participate in two on two, one on one, or two on one matches, four player matches, and online fights. A plethora of alternate modes such as Arcade, Versus, Team Battle, Time Attack, Survival, and the new Fight Lab mode allow players to pretty much play anyway they want. Tekken Tag Tournament 2 also features a "story"-kind of like Mortal Kombat features a "story"-just don't expect the plot to be more than filler or complete absurdity. Namco's Katsuhiro Harada stated that while no character will be a paid download, those who preordered are treated to exclusive playability of four characters for some time. Snoop Dogg is in the trailer and, from the looks of it, he's also some sort of emcee for the tournament...so smoke em if you got em!
The roster features over 50 characters. Each character has its own unique fighting style, combos, and special moves. Good luck memorizing all of those moves! PS3 and XBox 360 players can start fighting on September 11th. Wii players won't get this one until sometime this winter. Bring the pain with Snoop!
PC Releases
Black Mesa - PC gamers get first shot at replaying Gordon Freeman on his first day of work at the Black Mesa facility. This Half-Life remake uses the current Source engine and has been in development for a very long time. Judging by the trailer, Dr. Freeman's bad day at work is far more exciting than it was in 1998.
Valve is not responsible for Black Mesa. It is a labor of love by a group of 40 volunteers called the Black Mesa Modification Team. The development team actually made the Wired Magazine: Vaporware of the Year list in 2009 and 2010 for Black Mesa's lengthy development. PC gamers can decide for themselves if the game was worth the wait starting September 14th. Paging Dr. Freeman...
FTL: Faster Than Light - FTL: Faster Than Light is a spaceship simulation game developed by the team at Subset Games. It is the player's solemn duty to manage the crew, maintain the spacecraft, repel enemy boarding parties, shoot other spaceships, survive dying stars, defeat space slavers, and win the space war for humanity! What's the catch? This is a simulation: get it right the first time because there are no saves in real life...in space. You die and it's game over, buddy. Most of what I saw was a top-down view of a spaceship with a point and click menu of options. The gameplay trailers for this game are immense, most are between 14-30 minutes long. I pulled this one from Indie Spotlight on YouTube and is just over four minutes long. You're welcome. Available, on the cheap, starting September 14th.