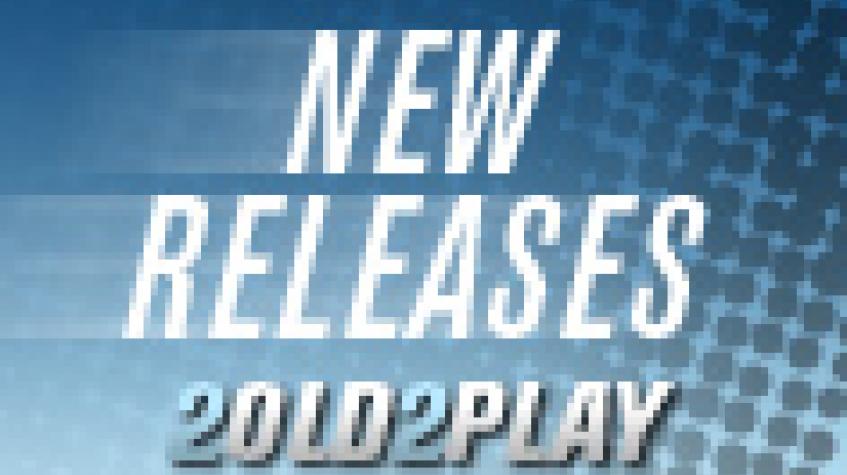 I'm sure your week is looking bleak at this point. As you bury your tired face into your desk behind that cold coffee, let me remind you that it is Tuesday. New release day.

Hopefully you carved out some time in your busy schedule for this week's new games. I for one am very excited for one in particular, maybe more. You know how it can get at the game store. It's worse than a casino in there.
Multi-Platform Releases
Transformers Fall of Cybertron - Leading the charge this week with more trailers than any other game is High Moon Studio's Transformers Fall of Cybertron. Available on PC, X360 and PS3, you can't say you didn't see this coming. Cybertron final days are here and we are all invited to watch. I expect autonomic perfection.
http://youtu.be/baf0nYhmYgg

JoJo's Bizarre Adventure HD - Based on the popular Japanese manga series, JoJo's Bizarre Adventure HD is a remake of a popular old school arcade fighter. With (somewhat) updated HD graphics and new online capabilities for the PS3 and XBox360. If your old school and from Japan you might remember this and can even play the SD version which has the original pixel art.
http://youtu.be/edYCtaNueQY
Counter-Strike: Global Offensive - Once the #1 online shooter, Counter-Strike, the shooter franchise that has been around for 12 years now. It's back, Counter-Strike: Global Offensive is a downloadable title on Steam (PC & Mac),  X360 and PS3. From Valve, the makers of Half-Life, Portal and Left 4 Dead this looks pretty darn good. Team-based multiplayer for a lot less than 60 bucks.
Playstation
Metal Gear Solid HD Collection - Solid Snake is coming to the PS Vita. Metal Gear Solid HD Collection includes games 2 & 3 in high defintion for your mobile needs. With optimized touch controls this could be a good use of memory card space. Zoom in on cut-scenes, peek around corners, perform quick melee moves all with the Vita's touch controls. Don't forget you can transfarr this to your PS3 version.
Way of the Samurai 4 - This is a sandbox style third-person game with a slicing history lesson. You are a lone samurai arriving in a small Japanese village. Based on the historical events of the time, this open ended story allows you to choose exactly how you want the story to unravel. Sure to really earn that M for Mature rating.
http://youtu.be/BqFgMO-Wsq4

Retro/Grade - The universe has been destroyed in Retro/Grade a sci fi, PSN download. This game pays homage to the side scrolling shooter classics of old but with the twist of playing in reverse. Rather than shoot your weapons your retracting their fire and undoing the destruction. The catch you ask, you can play with your guitar peripheral.

Deep Black - This new release reminds me of Hydrophobia Prophecy. Realistic water movements and underwater fighting are front and center in Deep Black. Finally getting a PSN release, Deep Black (and DB Reloaded) were previously released for PC on Steam and OnLive.
Nintendo 3DS
New Super Mario Bros. 2 - It's time to go there again, that's right the Mushroom Kingdom awaits in its latest reiteration. New Super Mario Bros. 2 releases this week as a stand alone title as well as a bundled with the new 3DS XL. I saw it running on the new system myself and I want it--am I ready to drop the bills on a 3DS for just Mario? Not just yet. This purchase is a given if you already own a 3DS.
Other
Dark Souls: Prepare to Die Edition - If you masochists out there need some more life out of Dark Souls you're in luck. I, myself, never made it past 3 feet in Demon Souls. Dark Souls: Prepare to Die Edition releases for PC. This new version features more of just about everything; new enemies, new NPC, new areas, new bosses, weapons and armor. Maybe there is a PC modder out there that can give you half a chance at surviving.

Should be a fun trip to the store this week (or order online you otaku you). I have my checklist in order and hope to get some gaming in now that this article is finished. One more thing, in case your neck of the woods isn't covered in black, white and purple posters too, Darksiders II released for all platforms last week.