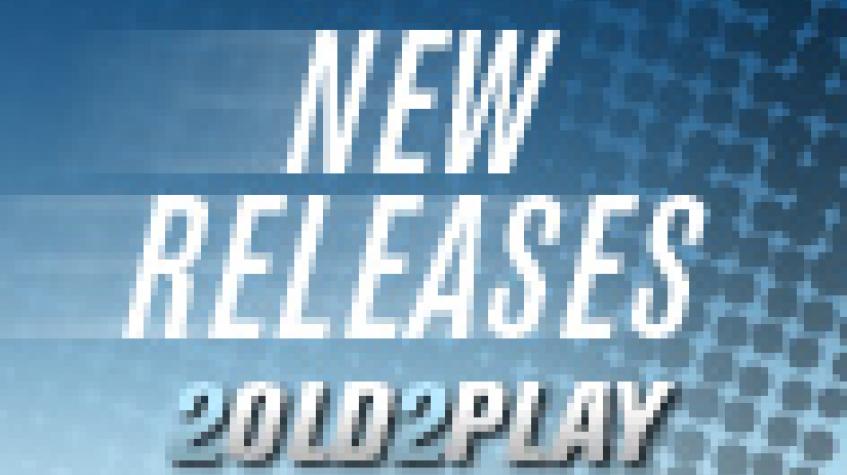 Welcome to another week of game releases! Many are still in Diablo III hysteria, but the releases must go on! This week includes a return of Ghost Recon, some PS Move magic, Mario playing some tennis, and some pretty terrible aliens.
And now... the releases.
Pulse's Pick of the Week!
Tom Clancy's Ghost Recon: Future Soldier (PS3, XBOX360) - Tactical third person shooter is back with a futuristic approach. Reconnaissance, camouflage and counter abilities are all state of the art. Game includes 50 weapons and every single piece is customizable. Game includes multiplayer and a full co-op campaign. [$59.99]
http://www.youtube.com/watch?v=GB9c9C1dp7Q
Multiplatform Releases
Dragon's Dogma (PS3, XBOX360) - Capcom's latest game is an open world action role-playing game. There are nine available classes and uses a new idea called the "pawn system". Your character plays with three NPCs, one of them is from your world and the other two are from other players online. These NPCs not only fight, but give valuable information such as tips and is compared to the message system in Demon's Souls. Players also have the ability to grab onto enemies and climb on them. [$59.99]
http://www.youtube.com/watch?v=krf0ipw7KHQ
Playstation 3 Releases
Sorcery - Fantasy game which fully uses the move controller. Controller is used as a wand as you cast spells as an apprentice on your way to become a wizard. Not a very original idea gets even more so when you find out you have to face an Evil Queen. [$39.99]
Nintendo 3DS Releases
Mario Tennis Open - Nintendo is still riding the Mario bandwagon with yet another tennis game. This version includes multiplayer and also uses the gyroscope in the unit. There are sixteen available characters and six classes. "Super Mario Tennis" is a mode where you aim tennis balls at a wall which runs through certain levels of Super Mario Bros. [$39.99]
Rollercoaster Tycoon 3D First portable version of the sandbox amusement park game. Let's not forget that this version is also in 3D. Now there is never a need to get off your lazy butt and ride a rollercoaster! [$29.99]
PC Releases
DiRT Showdown - This latest version of the popular racing series takes a different direction from DiRT 4. Showdown is a bit more arcadey and the majority of gameplay focuses on multiplayer. Includes racing events, demolition derby, and "Hoonigan" events which focuses on exploration and stunts. [$49.99]
Iron Front: Liberation 1944 - Fight as the Soviets or the Germans in this tactical shooter. Game includes two missions: Soviet mission is to break through the lines and the German mission is to prevent the Soviets from invading. Online missions include capture the flag and attack and defend. [$29.99]
Arcade and DLC Releases
EVE Online: Inferno - The 17th expansion to the sandbox MMO space game. Majority of this expansion is PvP related, in addition to new weapons and updated graphics. The best part of Inferno? It's FREE!! [$0.00]
Joy Ride Turbo (XBOX Live Arcade) - This new version of the Joy Ride series is only available through download. This new version utilizes three game modes: Battle, Pro, and Time Trial. Game includes 42 vehicles, four player split-screen, and eight player multiplayer. In the best use of "addition by subtraction", there is no kinect support. [TBD]
Table Top Tanks (PS Vita- PSN) - For those that think real tanks are just too violent, this might be your game. Play as little tanks battling on a table (hence the title). You can customize your little tank with ten colors (so much customization my head hurts). The game's main focus is the map editor. Game modes include capture the flag, last man standing, and 2v2 matches. Multiplayer is also available. [$2.99]
What Were They Smoking?!
Last week the award was given to a movie and a game. This week takes a similar turn, but this time only the game is given this covetous award. This week I decided to throw it upon Activision's Men In Black: Alien Crisis for PS3, XBOX360, Wii, and Nintendo 3DS. This third person shooter claims to be based loosely off of the events of the new Men In Black III movie. If by "loosely" based, you mean it has no plot similarities and neither of the main characters appear in the game, then yes, it is based on the movie. The main character is Peter Delacoeur, a thief that somehow becomes the newest agent of the Men In Black. Also based on the "training videos", you battle against three different kinds of aliens (oh the variety!). But that was not enough, the game looks terrible and appears to fall in line with the very long list of terrible games loosely based on movies. If this game gets Game of the Year and proves me wrong, I will revoke this award. But I won't have to. You stink to high heaven MIB: Alien Crisis... wear this award proudly since this is the only one you'll be getting. [$59.99]
http://www.youtube.com/watch?v=58xkyexCizM