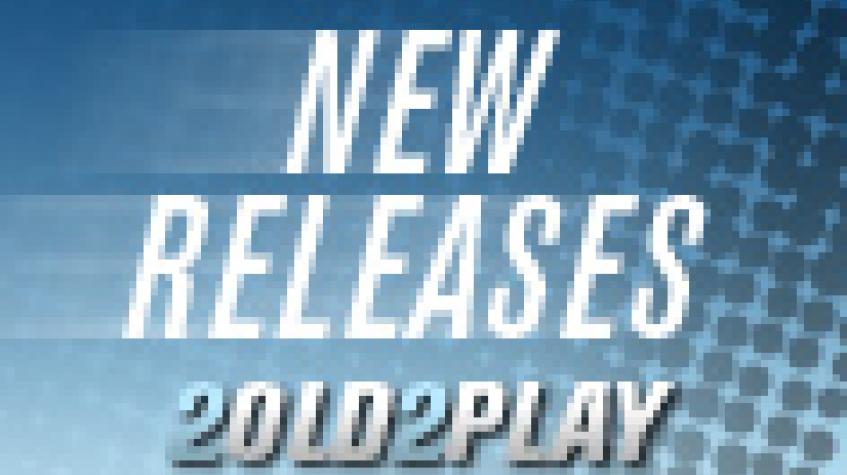 As we head into the last week of releases, we've got another week completely stacked with games. We've got games for dance freaks, olympic wannabes, web crawlers, tiny ninjas, and retro skaters.
Multiplatform Releases
Just Dance: Greatest Hits (XBOX360, Wii) - Sequel to the motion controlled dancing game, featuring 35 hit songs from Just Dance 1 and 2, such as "Eye of the Tiger", "Fame", and "Toxic". Features include up to four player dancing, Simon Says, Just Sweat, and Medley modes. [$39.99]
London 2012: The Official Video Game for the Olympic Games (PC, PS3, XBOX360) - Includes 30 events in the venues of the London Olympics. Events included: track and field, skeet shooting, archery, swimming, diving, gymnastics, kayak, cycling, weightlifting, table tennis, beach volleyball, and rowing. Most of these games are not too good, but I hope this is a good one. [$49.95]
http://www.youtube.com/watch?v=DpEawduUW7o
Spec Ops: The Line (PC, PS3, XBOX360) - Third person military shooter created by 2k games. Story takes place in Dubai, where a sandstorm has buried the city. A mysterious radio signal is received from Dubai, and a team of three are sent in to the city to seek survivors. Multiplayer modes available include deathmatch, team deathmatch, rally point, and buried mode, in addition to four classes and one unique class per faction. [$59.99]
http://www.youtube.com/watch?v=kIoJnMT3yUI
The Amazing Spider-Man (PC, PS3, XBOX360, Wii, 3DS) - Video game that continues the story from the motion picture. PS3 and XBOX360 modes include free-roam play. At least it is not based on the movie.[$59.99- PS3 and XBOX360, $49.99- Wii, $29.99- 3DS]
http://www.youtube.com/watch?v=C8fWqqE0ErA
PC Releases
Legends of Pegasus - Tactical space combat game. Game is advertised as a "4x" experience which involves "eXplore, eXpand, eXploit, and eXterminate". Game uses three races and twelve different factions. Full single player campaign as well as multiplayer. [$39.99]
Tom Clancy's Ghost Recon: Future Soldier - PC is a few weeks late on this one, but they now will get to play the latest Tom Clancy third person futuristic tactical shooter. [$59.99]
PS3 Releases
Record of Agarest War 2 - Japanese tactical role-playing game in which a world has been destroyed by a blinding light and filled with demons. The main character is a survivor named Weiss, who has lost his memory and meets a mysterious woman named Eva that has told him he has committed deicide and must atone by gaining power and resurrecting the divinity. Game has some odd minigames such as bathtub Shiatsu and massage using the Playstation Move. The Limited Edition contains a blow up character doll, a compressed heart shaped towel, and an artbook. [$59.99 Limited Edition, $49.99 Standard Edtion]
XBOX360 Releases
Sledge Hammer - Arcade driving game where you control a tractor trailer and is all about creating havoc. Ten different game modes include race, die hard, arena, and traffic attack. Includes thirty different weapons. Another game mode allows you to either play as the predator tractor trailer or a prey vehicle, a muscle truck. [$39.99]
Arcade and DLC Releases
Battlefield 3: Close Quarters (PC, XBOX360) - DLC for Battlefield 3 which includes 4 maps, 10 weapons, new assignments and dogtags, and two new game modes- Conquest Domination and Gun Master. [$15.00]
Dungeons & Dragons Online: Menace of the Underdark (PC) - Expansion pack includes three new realms and epic enhancements from levels 20 through 25. Standard Edition also includes the druid class and a challenge pack that are free to VIP's [$49.99 Standard Edition, $29.99 Base Edition]
Mini Ninjas Adventures (XBOX Live Arcade) - Kinect game that allows you to control... wait for it... a mini ninja! Game includes 21 levels and bosses to fight, as well as a bunch of minigames. [$10.00]
Resident Evil: Chronicles HD Collection (PS Network) - Yet another mashup of Resident Evil games. This one includes Resident Evil: Umbrella Chronicles and Darkside Chronicles that were previously released on the Wii. [$26.99]
The Elder Scrolls V: Skyrim- Dawnguard (XBOX360) - First expansion for Skyrim, which includes two new skill trees- vampire and werewolf. Also includes a new region, in addition to new range and melee combat updates. [$20.00]
Tony Hawk Pro Skater HD (XBOX Live Arcade) - High definition release of Tony Hawk Pro Skater and Pro Skater 2. It is not a high definition port of these games, but rather the levels of these games placed in a new gaming engine. [$15.00]
Usually around this time we give out our What Were They Smoking?! Award. Unfortunately this week's award was devoured by my pet cat Isabel, so the gaming community can breathe a sigh of relief. But fret not, the award will return next week without any bite marks!