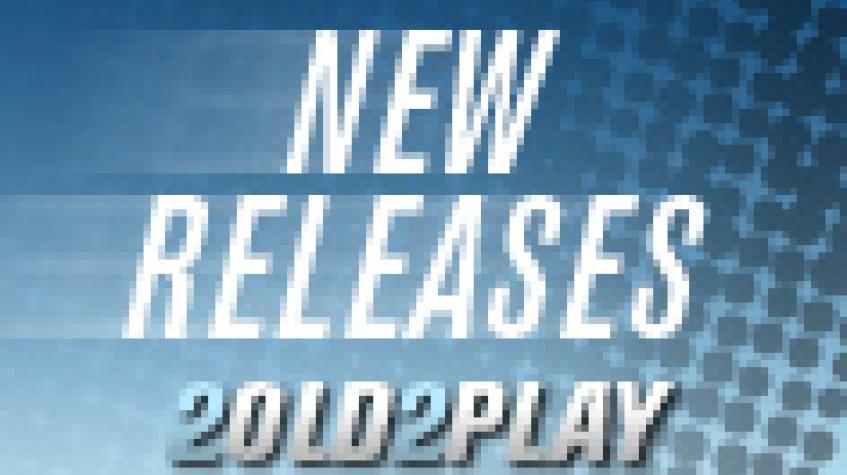 Welcome back for another week of releases. This week is a bit of an improvement, but there is a bit lacking in the high quality blockbuster game category. Also this year has been oozing with re-releases and remakes. Will this madness end? I certainly hope so. This week includes civilizations at war, tree creatures, a stupid werewolf, and quite possibly our best award winner for "What were they smoking??".
And now..... the releases.
Multiplatform Releases
Deadliest Warrior: Ancient Combat (PS3, XBOX360) This fighting game is based off of the Spike series Deadliest Warrior. For those new to the series, the show takes a look at different civilizations of warriors and determines who would win if they were to fight- a total dude show. Very important to note this is not an entirely new game: it is a combination of Deadliest Warrior: The Game and the downloadable game Deadliest Warrior: Legends. Game features 22 warriors and 166 weapons. In addition, the game includes content of the television show.
The Witcher 2: Assassins of Kings (PC, XBOX360) Sequel to the third person role-playing game based on the book by Andrzej Sapkowski. The game includes four different beginnings and 16 different endings and it also features an arena mode which includes battling against waves of enemies.
PC Releases
Botanicula - Point and click exploration game. Game is about five tree creatures that are trying to save the last seed of their tree from parasites. It is great for the tree hugging gamers out there.
Insanely Twisted Shadow Planet  - Downloadable shooting exploratory puzzle game available from Steam. This game has been compared to Metroid and Castlevania. It was originally made available on XBOX LIve Arcade last year and is now available on Steam.
MacGuffin's Curse - Two dimensional comedy puzzle adventure game. The story focuses on Lucas MacGuffin, who decides to steal an amulet from the Museum of Myth and Mysteries and becomes a werewolf. When does anything good happen when something is taken from a Museum focusing on Myth and Mysteries??? Odds are not in your favor on that plan.
Playstation Vita Releases
Disgaea 3: Absence of Detention - A remake of Disgaea 3: Absence of Justice for PS3. Anyone noticing a disturbing trend of more remakes than original games for the Vita? The game does include a lot of new content, such as characters, quests and bosses, so at least it is not a complete rehash.
Arcade and DLC Releases
House of the Dead 4 (PSN) - Sequel to the gun toting arcade game now available on Playstation network. The events take place between House of the Dead 2 and 3. Since we have not had a zombie game in a few weeks, what better way to bring the genre back than to blow them to bits.
Trials Evolution (XBLA) - Last, but certainly not least on our releases list is the hyped sequel to the motocross obstacle game Trials HD. This version contains multiplayer play, bike and rider customizations, and best of all- a track editor. Gamers can share and rate their tracks with others.
And now the moment everyone has been waiting for (and if you weren't- shame on you!). This week, the infamous award is awarded to the PC game Super Ski Runner. In this mini game originally for iPhone, you ski down a mountain. Normal concept so far. Now add in some singing trees, pigs on skateboards, and a skier with a viking helmet going after pills and you've got yourself a winner.

http://www.youtube.com/watch?v=G-Ba3JXnDQ4
Those are your releases for the week. See you next week!
About the Author
Jason "Pulsaris" Thomsen joined 2old2play in 2006. He is 33 years old and lives with his wife in Radford, Virginia. Jason is a 2003 graduate of James Madison University with a Bachelors of Science degree. His first gaming console was the Intellivision and has been gaming since. Gaming favorites include first-person shooters, role playing games, and sports games. He loves playing for both competition and for fun, as well as for the social interaction with his friends. Other activities include playing trumpet and skiing.