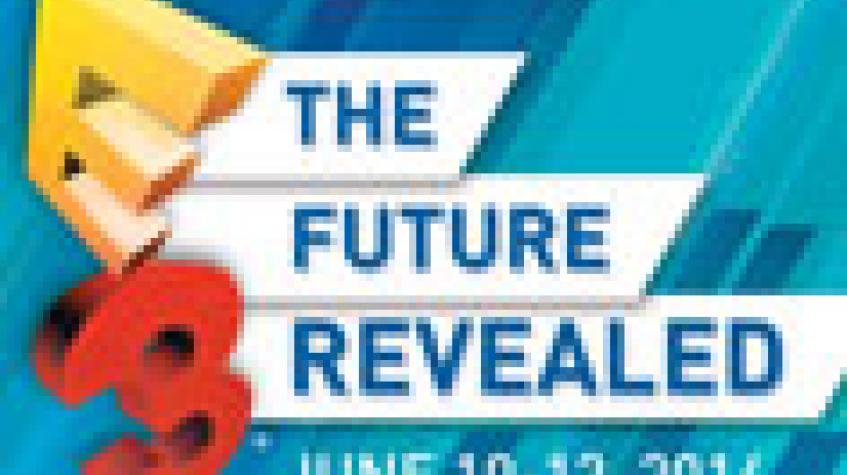 I'm not out at E3 with the 2old2play big wigs but at least this press conference I could stream for myself and follow along with their (and the rest of the internet's ramblings) on Twitter while I watched.
Sony started out showing off Destiny, Bungie's first title since becoming independent from Microsoft again. While the game isn't technically a Sony exclusive it sounds like they will be giving players first access to the beta and that starts this weekend.
https://www.youtube.com/watch?v=clRpcIHpmoY#t=80
After the Destiny trailer Sony Computer Entertainment President and CEO Andrew House introduced a white PS4 Destiny bundle. Apparently Sony thinks they are Nintendo in reverse?
House then told the audience he was here to introduce stuff that is either exclusive or looks better on the PS4 or something to that effect anyway.  Here's a quick rundown of what he showcased
The Order 1886
Watching the trailer with no context it looked a lot like the Bioshock game with updated graphics. Apparently its actually an action adventure game from Ready at Dawn set in Ye Olde England that involves zombie-like creatures.
https://www.youtube.com/watch?v=8hxz8IWWzt8
Entwined
Sony definitely went the "if you don't like that, how about this" route showcasing a bunch of different stuff.  Next up was Entwined.  This game is from new in house team Sony put together  director out of university programs at Carnegie Mellon and San Jose State.  And mic drop: This game is available right now for $9.99 for PS4! PS3 and Vita to follow soon as part of cross platform.  
https://www.youtube.com/watch?v=Nv5SEynpCWQ
Infamous First Light
Next up from Sucker Punch Infamous First Light.  This is standalone DLC that doesn't require you to own the original game. Also looks like it centers on a female protagonist.
Little Big Planet 3
Sony had a bunch of people playing the new version for a bit too long for my taste.  Cute stuff, interesting environments, and a new character that can fly. but  just like playing the original game I was already bored 3 minutes into the demo.
Bloodborne
Definitely a bit jarring to go from Little Big Planet to the gore of Bloodbourne.  This one is a PS exclusive is coming to PS4 from Dark Souls director Hidetaka Miyazaki.
Far Cry 4
Another entry into the Far Cry franchise from UbiSoft.  I had notes on this one so you can get my stream of consciousness impressions:  The graphics look decent though the environment they showed looks kinda dusty and brown.  Its Rage with trees!  Oh and radio control over the car radio like in GTA!  Looks like co-op in story mode when you want it?  Weaponized elephants!  
The most interesting thing Sony announced here was that you will be able to play Far Cry with friends online that don't actually own the game.  Will be interesting to see what exactly the model is there.
https://www.youtube.com/watch?v=u4A7FvUzLwg
Fan Mail=MOAR ZOMBIES!
Next up Sony's Adam Boyes checked in with some fan letters. Shockingly fans apparently asked for zombies so get ready for Dead Island 2.
In a head scratcher crossover announcement, Boyes also mentioned that there will be a Last of Us (like clickers and bloaters) themed dungeon coming to Diablo 3.  Sounds like a you asked for it, we gave it to you, wait why did I want that?
Sony then started going into rapid fire mode
EA's Battlefield Hardline was announced to be available as a beta on PS4 and PC for gamer's today.
Another early exclusive was Disney Infinity 2 will have an Avengers collectors edition set of figurines at least initially exclusive to the playstation.
Paradox Interactive-Magika 2 had an interesting teaser trailer Sony showcased
Up next Sony showcased a fan letter from supposedly from a wee girl wanting to play old school Tim Schafer adventure games. I swear that was not me masquerading as wee girl, but this was by far the highlight of the press conference for me!  Super psyched for them to bring Grim Fandango to PS4 as i've yet to find an emulator that can run my windows 98 CD-ROM version I still have but never finished!
If AAA and Big Names Aren't Your Style We Also have Indie
Sony kept up the stuff I'm personally most excited about momentum going showcasing what they have coming from the indie scene next.  They announced they are partnering with Devolver to bring all sorts of indie games to consoles for the first time.  They rapidly fire a bunch of titles so it will be interesting to see what ends up available.
Giant Squid's Abzu was prominently featured with gorgeous underwater environments.  Not really quite sure what the gameplay there will be though from watching.
My Twitter feed was filled with lots of love for the indie SciFi game No Man Sky.  One of the game's creator's game on stage and described it as an Infinitely procedural universe, no player will start the game the same way.  The trailer looked pretty impressive especially for a studio with only 6 employees.
Oh Yeah That Other Stuff People Seem to Like to do with Consoles These Days
When Sony mentioned the PS camera being popular I thought they were kidding. I have one, but it's still unopened in the box as I'm not sure what I'd use it for.  They also reminded everyone their VR Morpheus project is a thing but they didn't show any games for either technology.
CEO of Sony Computer Entertainment, Shawn Layden, was up next for the crowd.  One of his first announcements was PS4 will soon support YouTube.  I was more shocked it didn't currently support it, though I think he really meant more integrated features like recording videos and instantly posting via the share button.  He also mentioned Spectate sessions where people can watch you play on the net and give you guidance, or set up and share and stream tournaments. I guess that's kind of a new interesting game play dimension I will likely avoid like the plague...
Next up Sony touted themselves as "Destination for Free to Play."  There was deafening silence in the press hall after that intro.  Then lots of snickers on twitter for the games trailer that featured  *some features available for a fee over the video of the games available at the bottom of the screen the entire time.  This part of the presentation seemed to be more aimed at studios who want to release free to play games on consoles then press or game fans.
Sony TV
Sony also gave some info on a service called PS Now that will be available for some Sony model TVs.  All you will need is access to the service and a controller to play games (i.e. no expensive console).  I'm sure further details will be coming soon that.
Playstation TV is also coming soon with a $99 price tag and features like remote play on a second TV in your home.  It is also supposed to be compatible with most Vita titles.
In another diversification twist Sony also announced they'll be getting into the content creation market like Netflix & HBO and producing and offering exclusive series and movies.  Brian Bendis one of the creators of the Marvel Comics Powers came on stage to let everyone know about the series Sony is producing based on his works.  We are apparently also getting a Rachet and Clank movie.  I wonder if video game movies being produced closer to their sources will make them any less terrible!
The Grand Finale
It was big bang fireworks times with the final AAA announcements.

The Last of Us remastered is coming to PS4.  I'm not really sure a game that's barely a year old already needs remastering.
Sony got to be the first to show off gameplay from Mortal Kombat X.  It just kinda looked like a slightly better version of whatever the last Mortal Kombat I played was only gorier…
I'm not a Metal Gear Solid fan but even I have to admit the trailer for 5-trailer is pretty epic!
https://www.youtube.com/watch?v=NVo-f9jvZqs
GTA V on PS4 but I already played that!  Although they did announce an interesting feature that you can transfer your save (even from an XBox) to the PS4 version.
Batman Arkham Knight had great graphics and a some Sony exclusive special Scarecrow missions.
A 4th (and perhaps final?) Uncharted game rounded out the evening.  When they first started the trailer for A Thief's End I actually thought it was the guy from Last of Us till he started walking around the jungle.
The Wrap Up
I was happy to see Sony show off a whole bunch of different stuff.  While the only thing that actually stood out for me personally was a remake of a 16 year old adventure game it does seem like there may be other reasons to dust off the PS4.  I really like the indie direction and am hoping they help incubate great stuff there. I'm also really interesting in seeing their cross system/cross network and Playstation TV offerings.  I guess I can resign myself to consoles becoming media centers as long as I continue to get quality games as part of that media experience.