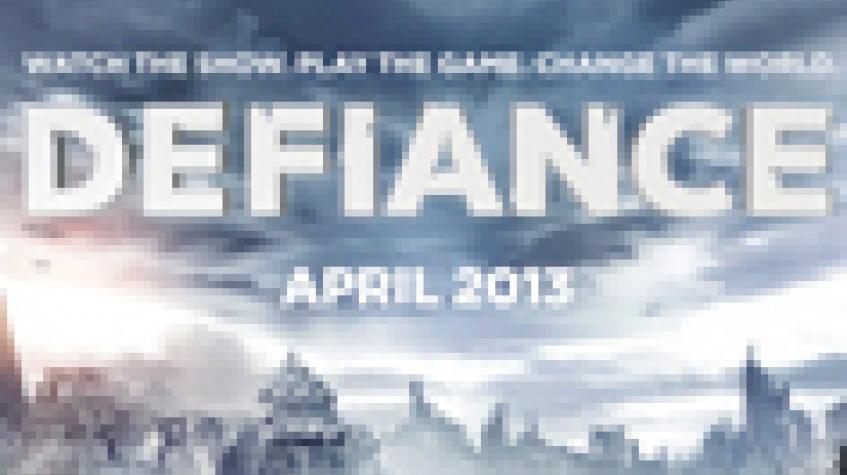 Another peek into the world of Defiance currently airing on the Syfy channel!
We call it Defiance now
Airing sporadically on the Syfy channel are new promotional spots for the upcoming TV show and online MMO game, Defiance. Defiance introduces us to a world where humans and aliens try to make a new life together on a planet ravaged by decades of conflict. The game looks like a welcome addition to the ever popular third-person shooter MMO genre. Playing the game provides the customization and immediacy for fans wanting to interact within the new world. Its television counterpart illustrates the scope of the world; focusing on the the melting pot of alien races and character driven stories in this frontier landscape. The show will, of course, stand on its own. Playing the game supplies you with knowledge of the show's extensive backstory. As outlets to the same universe, the show is expected to make note of events occurring in the online game. The idea the developers at Trion Games are pitching is "Watch the show. Play the game. Change the world."

Science fiction for everyone
Defiance premiered at E3 2011 to select press outlets and the first PvP gameplay demoed at Gamescom 2012 a few weeks back. The MMO is coming to Xbox 360, Playstation 3 and PC. While it has been said (at SDCC) that cross play between the two different consoles is technically possible, Trion will not be pursuing it to ensure the quality of the game. The television show will air on Syfy beginning in April 2013.

Check out the Defiance trailer below:
http://www.youtube.com/watch?v=Bz1jM0qrTUQ&list=UU4vhIB1AA2DMSFuUDuKadng...

For those who can't get enough of Defiance:
http://youtu.be/KxK7BWbdJX0

Visit www.defiance.com for more information.