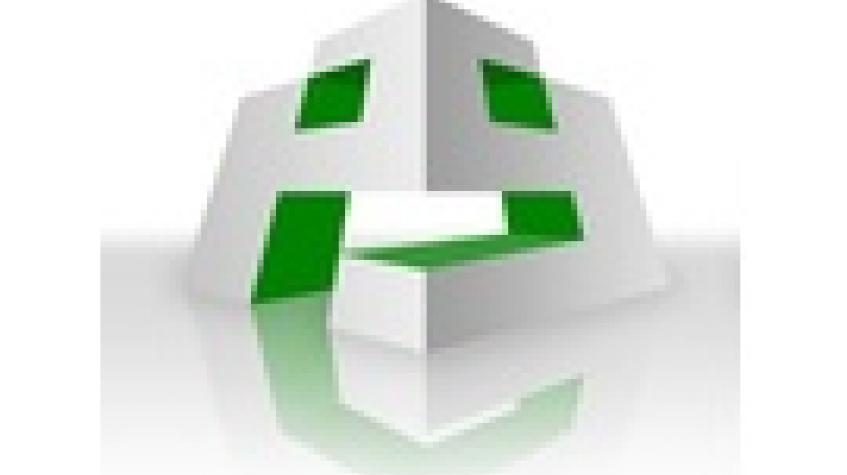 Today we sit here with Jennifer Ireland and Andrew J Smith from developer Proper Games. With lots of potential this European Developer is already thinking big. So let's get down to the interview now.
Can you tell us about your company and how it was created?
Proper Games: The company was formed in 2006, after Visual Science closed its doors. Part of the team were already looking at an internal business unit devoted to downloadable games, and when Visual Science went into administration, we decided to set up Proper Games. It's a privately funded company, which afforded us the luxury of spending the first year developing the technology, and looking at ways to get to market.

Over the last three years, the company has almost doubled in size, and now boasts a team of 15 highly skilled individuals, whose breadth of experience spans several well-known games and franchises including F1, Harry Potter, Disney, FIFA, Rayman, Donkey Kong Country, Lemmings, Crackdown, APB, Battlefield 2: Modern Combat, Tycoon City NY and Medal of Honor.

We've made it our mission to make fun and visually eye catching titles, and have decided to concentrate on the download market for a number of reasons – the size of the company is perfectly suited to it, but also because the opportunities within this market are endless – it really hark backs to the early 80's arcade scene, and we want to pack as much fun and rewarding gameplay into our titles as possible.
What engine will you be using on your games and how does it work if you don't mind.
We have developed our entire tech in-house, all our tools and whatnot are unique to us. There's no need to reinvent the wheel but we certainly feel that we do things a certain way here, there is a certain way we like to work and so making tools that suit Proper Games is the best way forward. Also, when the company was founded, there were very few small-scale engine solutions available, the digital market was just starting in earnest and so we would have had to make do with solutions that were not quite right. We didn't want to compromise!
I know it is early, but are you all working on something right now other then FLOCK!? If so could you give us a little more information?
We are working on a couple of new projects – but we don't want to give too much away at the moment! Hopefully, we can build on the success of Flock! to produce more original IP which is quirky, and most importantly fun to play.
How much influence will your art style have on the games you make?
The visual style is really important to us. Once we hit on the visual style for Flock! and started to build the game around that, we knew it was what we wanted. We hope that the games we make use the art style to feed into the gameplay, and vice-versa. It's important to us too that the game really grabs the player at first glance – and one of the ways to do that is to ensure you stand out visually from the crowd. Also one of the most fun things about developing Flock! was that it wasn't realistic, and anything was possible due to the frivolous nature of the art style.
What is or will be your "core" target audience age range when making games? Why this age range?
We're really focused on making games that appeal to as many people as possible – we don't want to bracket them into age ranges. The most important thing to us is that we enjoy playing the game, and hopefully that means others will too! We find that a sense of humour in a game really helps to broaden its appeal, as do controls that are as simple as we can make without sacrificing depth of gameplay.
Will we see anything for WiiWare in the future or will you primarily be choosing the PSN, XBLA & PC for your games?
We're entirely open to developing for any digital distribution platform, so fingers crossed you may see something from us on WiiWare at some point in the future!
With so much knowledge in games in the company is there a specific genre you all would like to be known for? Or what depicts the type of game you are going to create?
The most important thing for us is to be known for making fun and quirky games – we don't want to be pigeon-holed into making one specific genre of game…the whole company is involved with game development, from the initial pitches to any changes later on, so it's good to have such a wide breadth of experience. Although we do play some of the same games, everyone has their own interests, which means that there are lots of different ideas. Sometimes it can be hard to rein these ideas in, and not bombard the game with new features just because they're cool…but it does mean that we have lots of perspectives from which to draw.
How possible is it that we will see a full retail game from your company or will you be sticking to downloadable games and why?
At the moment the download game market is really evolving – if you compare Flock! with the earlier games on XBLA which were single player, a lot of them were emulation titles back then - it's a whole world apart. That market is disappearing now, and you really have to offer something new to the player, even if it is a remake - there has to be multiplayer options, minigames, tons of options, unlockables etc. Although the games we're making aren't at the same level as the current gen retail, we still make them AAA I the downloadable space. One of the reason's we're concentrating on downloadable games is that the size and scale of them perfectly suits the company – we don't want to be too big because then we wouldn't be able to make the games to the quality level we set ourselves. The team size dictates this – it's pretty much the ideal size, so why change that!
---
We want to thank Jennifer Ireland and Andrew J Smith from Proper Games for taking time with us to answer a few questions. Seeing what will shortly be released with the game FLOCK!, I just wonder what other surprises they will come out with.