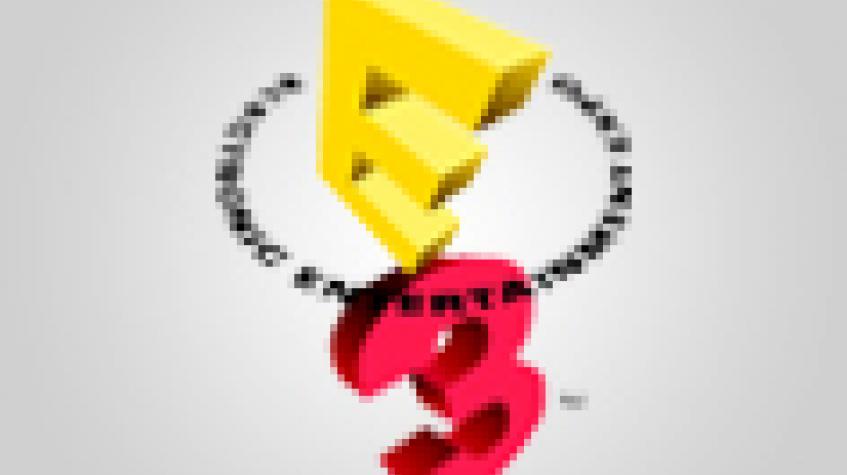 EA and its partner studios have brought us some fantastic games this past year with SW:TOR, ME3, Battlefield 3 and the dominating EA Sports franchises to name but a few. This year we have Crysis 3, a new Medal of Honor and another full slate of sports titles. Could this year shape up to be just as good if not better?
Crysis 3
Crysis 3 by Crytek is the latest installment in the series and, by most accounts, the best looking thanks to CryENGINE 3 and the wizards at Crytek who manage to eek out every ounce of graphical power they can. Crysis 3 hits shelves Spring 2013 and is available on the PC, the PS3 as well as the XBox 360.
Medal of Honor: Warfighter
The next installment in the Medal of Honor franchise is Medal of Honor: Warfighter. This game maintains the Tier 1 Operator theme of the last MoH game. You can step into the shoes of "Preacher" October 23rd. MOH: Warfighter is available on the PC, the PS3 and the XBox 360.
EA Sports
Fall 2012 marks the beginning of a new sports season and EA is ready with NHL 13, NCAA Football 13 and, of course, Madden 13.
Madden 13 added some new features this year including:
Madden Social, where you can play against your friends anywhere and anytime.
Madden is designed to be "Better with Kinect." Joe Montana called out plays and audibles in real time In the MS briefing!
Madden is available on the XBox 360, PS3, Wii and PS Vita.
If you are part of the EA Sports Season Ticket you can pick up Madden four days early on August 24th.
What everyone really wants to know is "Can Calvin Johnson, aka Megatron, break the Madden curse?" If not it could be a bad year for Detroit...
NCAA Football 13 is available to EA Sports Season Ticket holders on July 6th. It shares the new AI controlled "read and react" defense with Madden 13 and adds specific modes and challenges such as the Heisman Challenge and Road to Glory.
NHL 13 promises more realism this year with their just announced "True Performance Skating" mode. It is designed to authentically recreate the way the top-end NHLers skate and move. The hockey IQ of the AI players as well as the goalies is enhanced to bring up their level of gameplay. Stay tuned for more details announced closer to NHL 13's release date. Gamers with a Wii or Vita are out of luck as NHL 13 releases only for XBox 360 and PS3 owners.
NCAA 13 is in stores July 10, Madden 13 on August 28th and NHL 13 on September 11th. We will also see a new FIFA game in the fall as well.
Sims
The return of SimCity. Created by MAXIS, this is SimCity that we know and love. The game is updated with new graphics, new features and multiplayer. Multiplayer allows you and a friend to take over a region and either work together as friends or quite the opposite.  Your decisions will impact the greater SimCity world and you have the ability to win trophies for your city by participating in Global Challenges.
SimCity is available in 2013 for your PC.
In case you can't wait that long MAXIS is also cooking up SimCity Social.  From what we saw this looked like the old SimCity updated with new graphics. The hook? It is playable over Facebook. Your friends can move in to your city or you into theirs or just for fun you can send seagulls to attack their city...with poop bombs!
Expect SimCity Social to hit Facebook this summer.
Need For Speed Most Wanted
What would fall be without a new Need for Speed? Need for Speed Most Wanted is an open world arcade racer where you can drive anywhere, discover hidden secrets or use your knowledge of the world and its streets to outrun the cops or leave your friends in the dust. Criterion is promising non stop multiplayer that lets you jump into any race at anytime. Their tracking system "Autolog 2.0" not only records everything you do in the game but makes sure your friends know when they have a new speed, time or score to beat.  There are no rules. First to the finish line wins.  How you get there is up to you.
Need For Speed Most Wanted is available for PC, PS3, XBox 360 and hits store shelves October 30th, 2012. Those who pre-order the limited edition get access to four hours of double speed points and two limited edition cars: 2012 Porsche 911 Carrera S and the Maserati GranTurismo MC Stradale.
Dead Space 3
Isaac is back in Dead Space 3 and this time you can play co-op with Isaac and John Carver. Solo or as a team you must defeat the necromorphs found after crash landing on the ice planet Tau Voltanis. Dead Space 3 by Visceral will hit retail February 2013.
Battlefield 3
Battlefield 3 receives some DLC love this year as well as a premium subscription service aptly named Battlefield Premium.  Much like COD: Elite you get early access to map packs, extra weapons, outfits and other gear.  Battlefield Premium is $49.99 and currently available for PS3 owners. PC and 360 owners may join next week.
SW:TOR
Star Wars: The Old Republic is now going Freemium...at least until Level 15.  Bioware is allowing everyone to join the Star Wars MMO for free this summer and live out their Jedi/Sith dreams.